Promote your business on the internet with our no.1 gas supplier websites
Visitors use our websites to gas stockists for any type of gas bottle, cylinder, cartridge, bulk tank or even AutoGas. They can find exactly what they need by using our various searches, for example 'Search by gas use'. All the major suppliers of LPG are represented on this website together with information about gas regulators, accessories and appliances.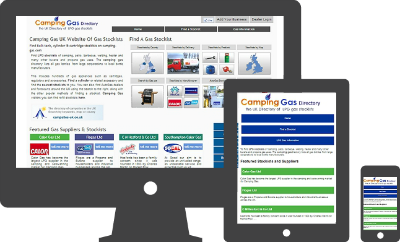 The price starts at £100 + VAT per annum – that's under £2 a week
How to get listed?
Its Easy, Just fill in the contact form below or call us on 01793 721 721
Talk to our sales team about your new business profile
Update your business profile and add all details and stock
Just Update your profile regularly with new products and latest info
Add your business Details
Please complete the details below. Items marked with an * are mandatory.